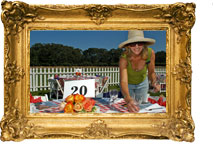 Come and help us at Horses in California as we continue to serve the San Francisco Bay Area through horse-related arts, events, and physical therapy!
Please download and complete the Volunteer Form:

Volunteer form
If you are interested in volunteering for our organization, we would love to have you come aboard! In particular, we are looking for volunteers to assist with the following:
Administrative support
Preparation for events (food preparation, gift basket preparation, etc.)
Table arrangement
Silent auction organization
Grant writing
Support with horses (cleaning tack and equipment, grooming, etc.)

Event photography
Staff support at particular events (Polo in the Park, Jumping in the Park, or Dressage in the Park)

Web design & maintenance
If you are interested in volunteering specifically with the James S. Brady Therapeutic Riding Program, please contact us directly at 414-221-9438 to schedule an interview and for more information.
If you are a professional polo player and are interested in participating in this year's Polo in the Park tournament, please contact Horses in California at 415-221-9438.